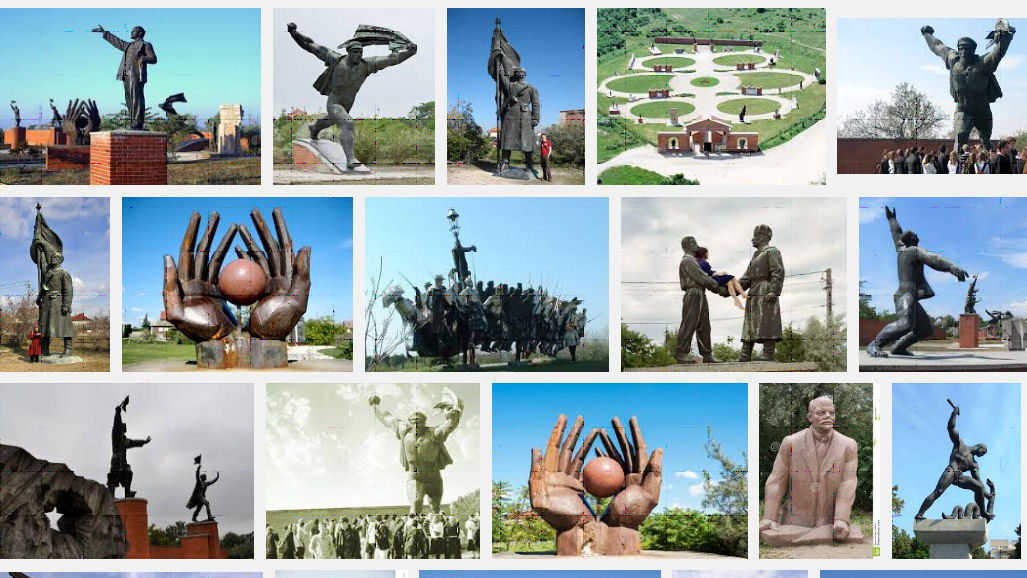 Fifty years of freedom in Canada
Budapest Park monument celebrates Hungarian 56ers
By Tom G. Kernaghan
You may have missed it. At the east end of Sunnyside Beach, in a small area called Budapest Park, sits a haunting cluster of big interconnected steel shards. This sculpture is a monument to the Hungarians who gave their lives for freedom almost fifty years ago. It's also a reminder to those who lived through the revolt, one of whom is Geza Matrai.
Matrai was 12 years old when the Soviet military fired on his hometown of Szombathely on November 4, 1956, crushing the Hungarian Revolution that began on October 23 of that same year.
"We heard the shots and didn't know what happened," recalls Matrai, now a social worker in Toronto. "It had quite an impact on me."
The next day, amid the rubble, he saw the body of a family friend being shovelled onto a truck bed, and like 200, 000 other Hungarians, his family began to flee the country that for two weeks had been in the grip of an anti-Soviet revolt.
"My father carried the luggage," says Matrai, "and I carried my three-year-old sister on my back."
The complex political climate that existed prior to and during this period in Hungary's history has been a subject of much debate since 1956. Put very simply, during the revolution, newly re-elected Prime Minister Imre Nagy declared the country's neutrality and its desire to withdraw from the Warsaw Pact. The Soviets responded by crushing the revolutionaries and ending their attempt at sovereignty.
Three months later, Matrai and his family arrived in Montreal and quickly made their way west, eventually settling in Edmonton, Alberta.
"The first year or two of it was tough," says Matrai. "It was more than an adventure; it was a new life. It's hard losing your home, your friends, your belongings, and your everyday mental security…and I had my share of being called DP [displaced person] and honky."
But Matrai also remembers the kindness and generosity displayed by the majority of Canadians. Across the country, provinces set up relief programs and money was raised; and The Canadian Minister of Citizenship and Immigration, J.W. Pickersgill, relaxed medical requirements for immigrants and flew to Austria to personally oversee the processing of thousands of Hungarian refugees. Canada paid their passage over. In total, roughly 37,000 were admitted.
"I think Canada felt guilty for abandoning us to the Soviets after the Second World War," says Matrai. "But we were really grateful to Canada for the opportunity not to feel afraid, to have freedom of speech and expression."
The sculpture in Budapest Park (formerly Wells Hill Park) is one powerful example of personal expression. The work, called the Freedom Monument, was created by renowned Hungarian-born sculptor Victor Tolgesy, and was installed in the park in 1966 to commemorate the 10th anniversary of the revolution.
"The monument means more than the revolution," explains Matrai. "It represents Hungary's long struggle for survival and independence, through the Austro-Hungarian Empire, the Nazis, and then the Soviets."
While oversees Hungary remained under Soviet control, here in Canada many refugees went on to achieve comfort, prosperity, and, in some cases, prominence.
Matrai credits the Hungarian cultural organizations, churches, and synagogues, as well as the relative tolerance and helpfulness of Canadian society in those days for the high quality of life achieved by the refugees.
His father and mother, a veterinarian and a teacher respectively, found their way back into their careers within a couple years.
"But we knew it wouldn't happen overnight," says Matrai, adding the trying times and hard work his family faced strongly influenced his choice to become a social worker.
After moving to Toronto in the 1970s, Matrai became involved in the Hungarian cause through the Hungarian Canadian Culture Centre (840 St. Clair Ave. W.). Years later he found a sense of kinship with the Vietnamese refugees who came to Canada in the late 1970s and early 1980s. Today, he says there is more work to be done for oppressed people around the world.
"The monument is very close to [Hungarian] hearts," says Matrai, "especially now, with the 50th anniversary coming. But it's not a selfish thing. This isn't just for us. If you look below the sculpture, you'll see the words, 'Freedom for Hungary – Freedom for All.'"
(Gleaner News, Toronto)