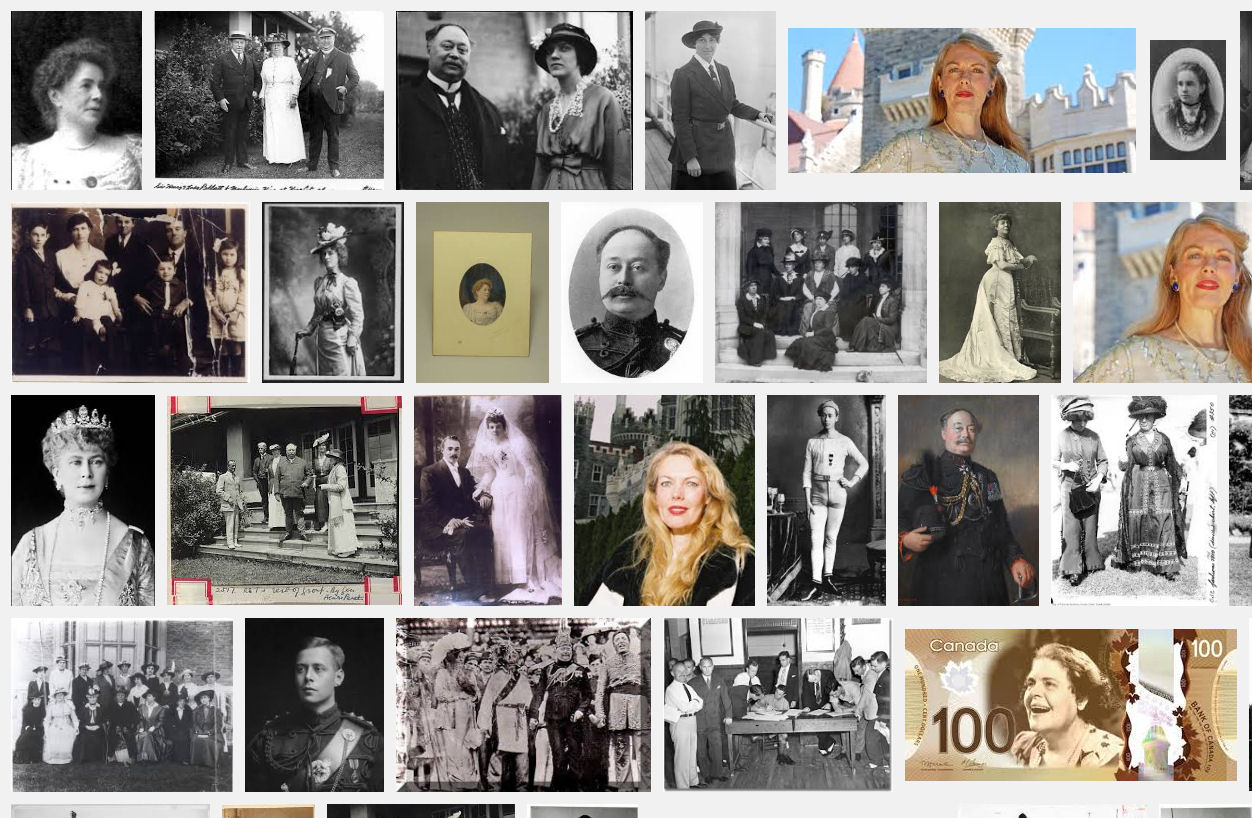 Last of a line
Mary Pellatt, niece to builder of Casa Loma, didn't value possessions
By Tom G. Kernaghan
Her independence was like a home with many rooms. When 94-year-old Mary Pellatt passed away in Sechelt, B.C. on December 27 of last year, the former Torontonian had lived a life rich in exploration and discovery.
"She was always an adventurer," says Christine Chandler, a Sechelt resident and friend who cared for Pellatt in her later years.
Pellatt earned three degrees, travelled the world, and got the most out of life by giving back to it. But then, one might expect to find great generosity of spirit in the niece of the man who built Casa Loma.
Mary Pellatt's life began in Toronto on October 6, 1911. As the niece of legendary tycoon Sir Henry Pellatt and his wife, Mary, young Pellatt had access to the $3.5 million, 98-room mansion that continues to overlook the Annex, standing as a monument to its creator and his ambition.
Pellatt also had the adoration of her charismatic and powerful uncle, whom she called Uncle Harry. And yet despite her exposure to Sir Henry's money and influence, Pellatt never developed a fondness or desire for riches.
"She didn't place any value on material possessions or wealth," says Chandler, a longtime westerner and former Brit, who says the Pellatt name meant nothing to her when the two first met. "[Mary] was modest about her background."
"She had no airs about her," says Charlie Oreskovich, author of Sir Henry Pellatt: King of Casa Loma. He first met Mary in 1979, when he joined her for lunch in the castle cafeteria. "She was jocular, self-effacing, straightforward, bright, and sensitive – the kind of person you feel good about being around."
Sir Henry showed his feelings by doting on his pretty niece, the only child of his youngest brother, Mills Pellatt, and Lucy Bowerman, a nurse who had cared for his father. Sir Henry, who along with his wife was known for his generosity and philanthropy, sent Pellatt to Bishop Strachan School, paid for her debutante ball and a subsequent trip to Europe, and financed her studies at the University of Toronto, where she earned a bachelor of arts, a degree in music, and a diploma in social work.
"The generosity and goodwill that came to her," said Oreskovich, "she spent her life doing that with others."
After Sir Henry lost his fortune and his wife in the 1920s, Pellatt was one of the few who continued to visit her uncle, who following his wife's death addressed his niece as "girl."
After a brief stint at a residential school in Northern Ontario in the 1930s, Pellatt returned to Toronto, and then headed west, working in Winnipeg and Saskatchewan before continuing on to B.C., where she joined a man named Jim Carpenter, a pastor with whom she had been corresponding. Though the two never married, they did forge a deep relationship, moving to North Vancouver, where they worked at St. Catherine's Anglican Church. When Carpenter died in 1969, Pellatt stayed on until her retirement in the mid-1970s.
She then moved to a small cottage she had built for herself on B.C.'s Sunshine Coast. A lifelong lover of learning and literature, she helped found the University Women's Club, a writers' network called The Forge, and the Sechelt branch of the Trefoil Guild.
Driven by her tremendous curiosity and keen mind, Pellatt took up many hobbies and travelled to the high Arctic, Britain, Scandinavia, and Siberia (with 10 pounds of Bibles).
"She definitely had the Pellatt intelligence," says Chandler. "She had a phenomenal memory and a need to delve into intricate details."
Not only did she continue to donate to the church, but she enrolled in an ecumenical studies course, and frequently enjoyed philosophical and theological debates. She had an engaging manner that made people remember her.
"Once you connected with Mary there was no departing her," says Chandler, adding Pellatt treated her friends as family and never mentioned her father.
When an injury last July took away the last of Pellatt's independence, she told her friends she was ready to die.
She was the last Pellatt of her era, and she left little but a cottage full of books. The only item of value from her days in Toronto was a clock given to her by Uncle Harry. She had it sent back to Casa Loma, where it now resides.
(Gleaner News, Toronto)