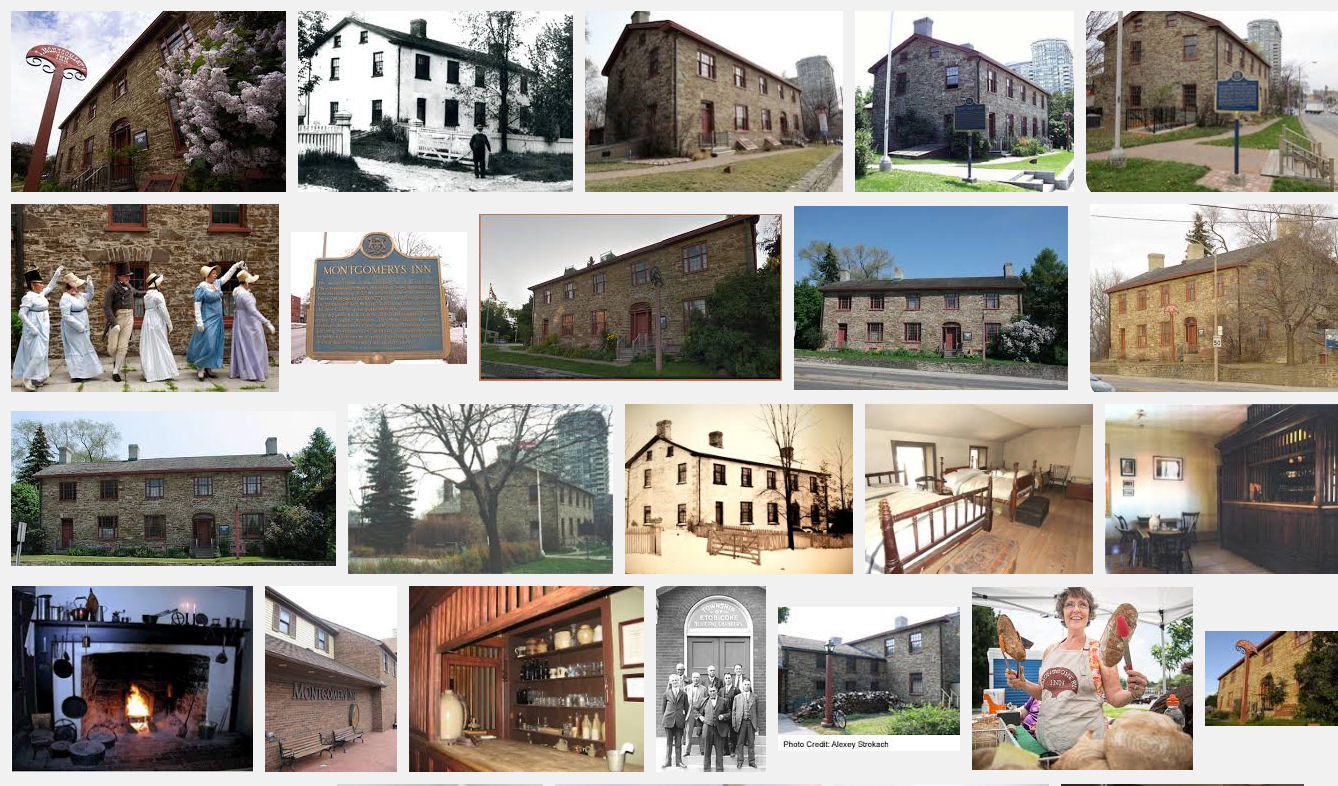 A spirited Toronto
Montgomery's Inn hosts lecture on the history of drink
By Tom G. Kernaghan

I have taken more out of alcohol than alcohol has taken out of me"
—Sir Winston Churchill
How much pleasure should we have?
Last month, a professor named Craig Heron posed this question to curious drink lovers and history buffs who had gathered to hear his lecture on the history of drinking. The event took place at Montgomery's Inn (4709 Dundas Street W. on Nov 10, and was presented by the inn and by the Culinary Historians of Ontario.
Heron, who teaches history and labour studies at York University, was also selling his 2003 book Booze: A Distilled History, in which he explores what he said is a little understood aspect of our history.
"I set out to fill a hole in our library shelves," said Heron, addressing the group of roughly 30 people. "Everybody has stories about drinking."
However, not everybody knows the booze-related tales of our past, said Heron. And in the west end, few places evoke images of drinking days gone by quite like Montgomery's Inn. Built circa 1830 by Irish immigrant Thomas Montgomery, the inn, now a City of Toronto museum, was a popular stop for travelers in the mid-1800s.
In pre- and early Victorian Toronto, taverns were the primary gathering spots for all classes of people. Politicians, businessmen, and workers rubbed shoulders, gossiped, and enjoyed beer and spirits. Drinking was a social lubricant among the wealthy and a display of masculinity among all men, even on the job.
"We don't know much about what the average working people did to kill time," said local resident David Hallett, who after the lecture joined others in Montgomery's second-floor bar, where event organizers served pork pies, pickled eggs and onions, cheese, beer bread, and, of course, beer.
"Taverns were the major community centres," said Heron, who in the course of his entertaining talk made some connections between yesterday and today. "It was the mall."
But the tavern was also a target for the temperance movement, which began in the 1820s and intensified during the Victorian era (1837-1901). By the early 1900s, proponents of temperance or outright prohibition had published shocking posters about the dangers of drinking. Cesspools, birds of prey, and crazed men attacking women with hatchets were just some of the extreme images used in attempt to keep men at home, or at least away from the taverns.
Men continued to drink, of course. Those of privilege formed clubs and exclusive settings for drinking, whereas working men began frequenting bars or saloons decorated with mirrors and mahogany to create an air of respectability. But the common meeting place for all men became a thing of the past.
So, where were the women around this time?
A woman who drank publicly with men, even as late as The First World War, often faced disrespect and scornful comments. For the most part, women enjoyed their booze surreptitiously, so even less is known about their drinking habits.
"I think there's still a little bit of a stigma," said Kim Moulsdale, a local resident and member of the Culinary Historians of Ontario. "But whether a woman is bothered by that or not is really up to the woman."
To people under 40, this stigma may seem nonexistent. But it is worth pointing out that the Junction and part of Swansea remained officially dry until the late 1990s.
Also, Ontario was under prohibition between 1916 and 1927, after which time the Liquor Control Board of Ontario (LCBO) was formed. And as recently as the late 1930s many bars had separate sections for "ladies and escorts."
The Second World War changed many things in our society. With the booming prosperity of the postwar period came the notion that drinking was a natural and healthy expression of the good times. Cocktail lounges of 1950s cleaned up the image of drinking for men and women, and in the early 1960s drinking at home became common.
"Drinking became a touch-point for questions about society," said Heron, adding drinking continues to be a source of pleasure and guilt. "How much do we let go? It opens up so many questions. This needs to be drawn out."
For more information on Montgomery's Inn, please call 416-394-8113.
(Gleaner News, Toronto)