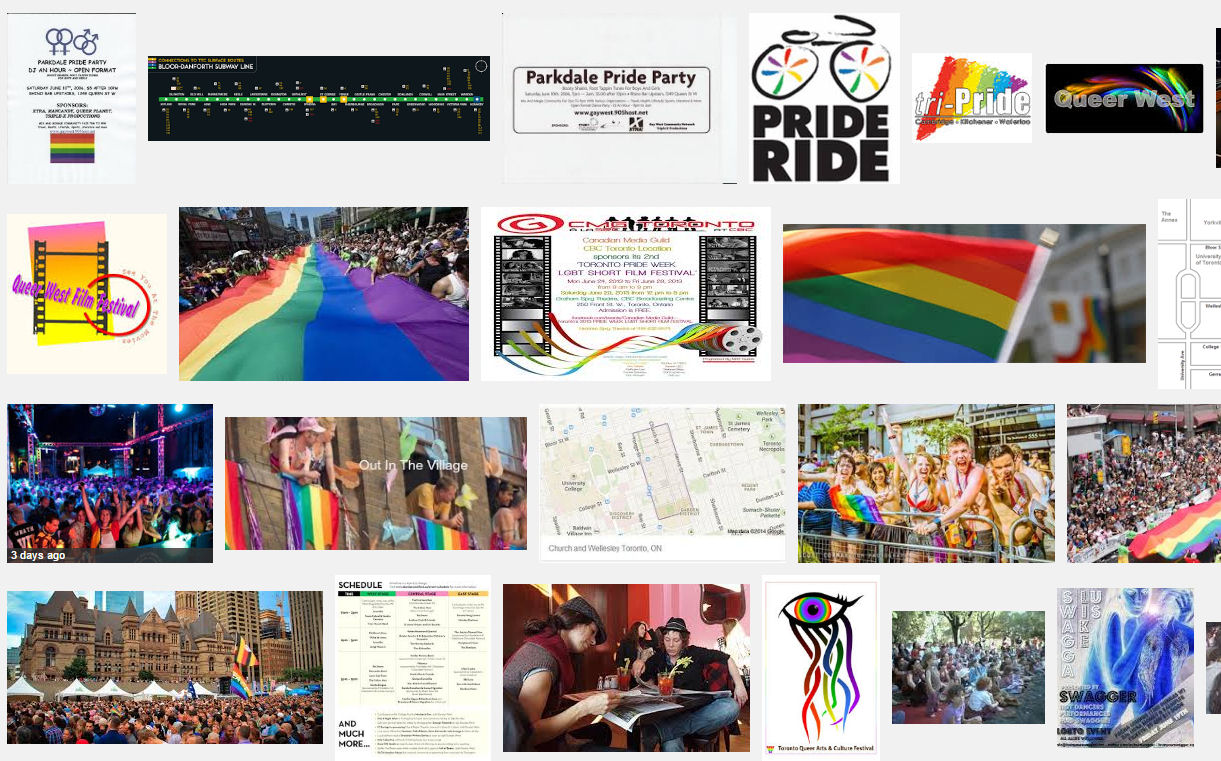 Quietly seeking tolerance
Queer West Village home to growing lesbian community
By Tom G. Kernaghan
"I don't need to be a big urban dyke," says Stephanie Rogerson, a lesbian artist and writer who lives in the Annex but wants to move to the west end.
For many years, lesbian women, like gay men profiled in this section of last month's Village Gleaner, have been choosing to live in the west end instead of Church and Wellesley streets, or what is often referred to as the Gay Ghetto.
"The Ghetto is fine if you're a very specific kind of gay or lesbian person," says Rogerson. "If you're into rainbows."
The rainbow has long been a flag and symbol for the gay, lesbian, bisexual, transgender, and queer communities.
"Queer, for me, reaches outside who you sleep with," explains Rogerson. "It can include a sensitive straight man who reads poetry, or anyone who lives and thinks outside society's normative boundaries. And it doesn't necessarily mean I have something in common with all gay people."
The west end lesbian community is as diverse as the west end itself. The only apparent pattern among them is their shared desire for tolerance.
Parkdale is one neighbourhood that has been described as lesbian-friendly.
"There is so much more than sexuality that brings people [to Parkdale]," says Leslie Gaynor, local lesbian and owner of Mitzi's Café and Gallery (100 Sorauren Ave.) and Mitzi's Sister restaurant (1554 Queen Street W.). "We have all kinds of people here who generally care about the well-being of their community as a whole."
"I've never heard that Parkdale was a lesbian-friendly area," says Gail Lynch, a lesbian woman who lives near Jane and Bloor streets. "Parkdale seems like, you know, a rough area."
But Parkdale is just one of many communities in a broader community known as the Queer West Village, which also includes Roncesvalles Avenue, High Park, Bloor West Village, the Junction, and Etobicoke.
"I've never heard of it," says Rogerson, who moved here from Los Angeles about a year ago. "You mean there's actually an area of the city that's been labelled as the Queer West Village?"
She says she just wants to find a quiet place to live.
"I would love to live in Mimico or East Etobicoke," says Rogerson. "It has beautiful homes, quiet streets, and nice parks. Parkdale has been über-queer with artists and cheap rents. As for Bloor West Village, I see it pretty entrenched in kielbasa, pretty old school."
Though Lynch has heard of the Queer West Village, she hasn't sought involvement in lesbian organizations.
"It has more to do with me than with them," says Lynch. "Most of the time I'm too busy with work."
One large organization is the Gay West Community Network (GWCN), a broad and growing online network supporting many lifestyles and promoting gay-and lesbian-friendly businesses and groups in the west end.
"I've been on [the GWCN website] and have exchanged a few emails," says Lynch, who was born in Barbados. "But there are some hindrances for me. I've been to some [lesbian] functions where I'm the only black person. I'm not racist, but I do see cultural differences."
Gaynor sees various people in her restaurants every day, and she will not tolerate intolerance.
"There's no exclusivity in my places," she says. "If someone sees women holding hands and has a problem with it, they're free to go somewhere else."
(Gleaner News, Toronto)