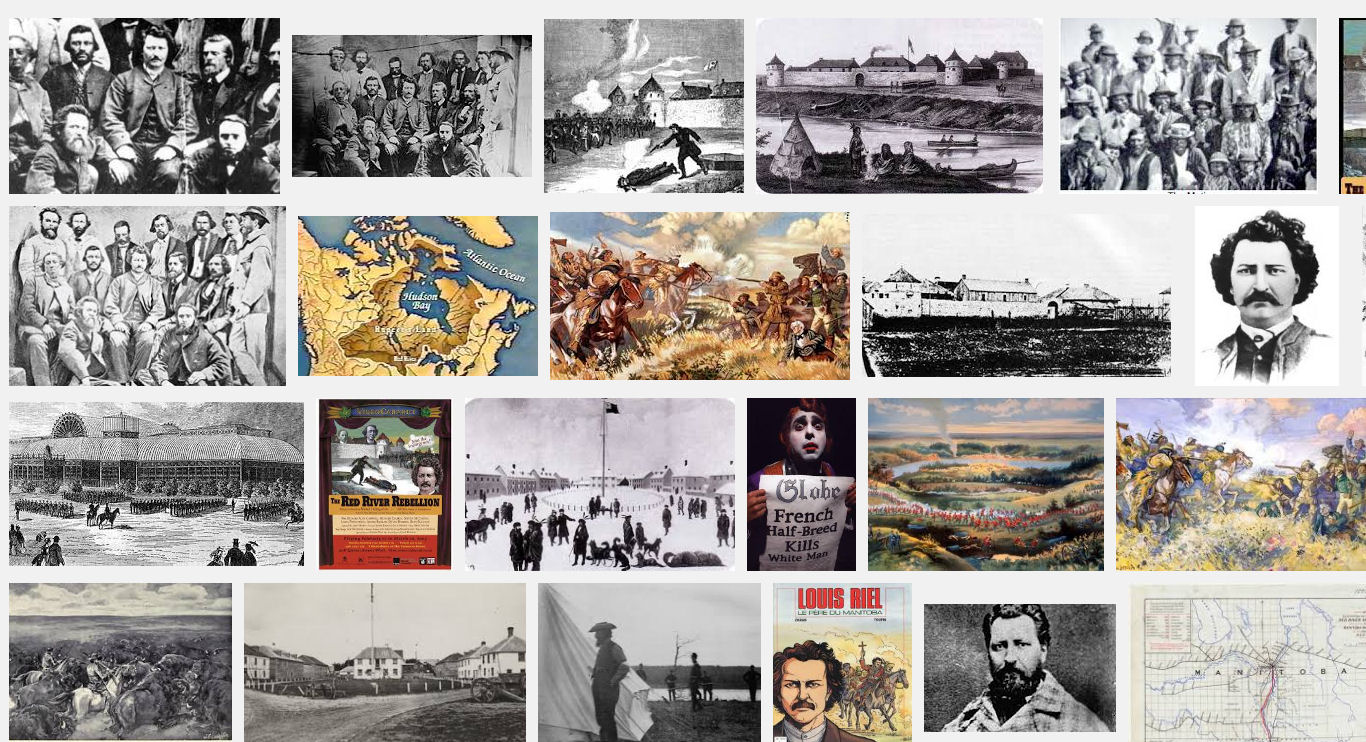 Rebels among us
VideoCabaret brings The Red River Rebellion to the Cameron
By Tom G. Kernaghan
Playwright and director Michael Hollingsworth and VideoCabaret return to The Cameron House this month with The Red River Rebellion, the newly devised fifth play from his acclaimed satirical chronicle, The History of the Village of the Small Huts.
Hollingsworth continues his high-energy, subversive look at Canada's history. His similarly reworked fourth History play, Confederation, won Dora awards both for outstanding play and costume design.
In The Red River Rebellion, which Hollingsworth describes as a "Victorian melodrama," he covers the power struggles from July 1, 1867 through Louis Riel's 1870 rebellion, a high-stakes period in which young Canada's westward growth forced a national identity issue and pushed the Métis into outright rebellion.
"There's a horrible stereotype of Canadian history as something gormless and boring," said Hollingsworth, during a break from the production's busy rehearsal schedule at the Cameron. "We turn it on its ear."
Hollingsworth and company push boundaries using a VideoCabaret signature approach: a punctured black box stage allowing for precision lighting, along with splendid costumes, outrageous wigs, wrap-around music, and actors who make "hyperbolic" gestures, deliver trenchant lines, and change characters in rapid-fire fashion. This blistering pace is meant to overpower and challenge staid, traditional notions about Canada, as historical figures are portrayed as full and flawed individuals.
"Riel was one of the all-time great Canadians," said Hollingsworth. "He had saintly and roguish qualities—he lived a full life…. History is really the history of the human spirit. So in that sense this is the soul of Canada."
He describes each of his History plays as an "assault on the audience's central nervous system," a 60-scene-per-hour "compendium of clichés" that "hot-wires" awareness and "informs by entertaining."
And though this eclectically inspired and unique form is described as theatre "for a generation raised on rock and roll and TV," people of all ages leave the show having learned something and questioning prior beliefs, said Hollingsworth, a six-time Dora Award winner. He adds that parallels can be drawn between our history and our present need to look elsewhere for self-definition.
"We're creating new mythologies," he said.
This may seem a tall order, but after years of writing and directing spirited productions, Hollingsworth understands the methods that make the History plays work. And he has a great team to pull it off: veterans Andy Moro and Jim Plaxton on lighting and set design, Astrid Janson and Julie Renton on costume design, Brent Snyder on music, and seven virtuoso actors performing 25 roles. Though 6 of the actors are new due to scheduling difficulties, Hollingsworth said the new team will be able to keep pace because of its versatility and talent.
"There is a specific way of working at VideoCab," said newcomer Richard Clarkin, an experienced actor and long-time Liberty area resident. "There's a specific groove Michael's writing sits in, and it's up to us to bring our skills to bear on that. But Michael is hugely generous in welcoming fresh blood."
Having performed a variety of roles around Toronto since 1984, including Biff in Death of a Salesman and Scar in The Lion King, Carkin looks forward to playing both the complex Sir John A. MacDonald and the bellicose Orangeman Thomas Scott.
"I'm thrilled and having a blast," said Clarkin. "It's great making people laugh, and Michael has a high tolerance for malarkey."
Contrariety and subversive humour are VideoCabaret hallmarks, so it's no surprise that The Cameron House has been a home to VideoCabaret for over 23 years. Since 1981, it's been a venue for cutting-edge theatre, workshops, and music, while the apartments above have literally been home to many in the arts scene, including Hollingsworth himself.
"It's really a creative place to live and work," said Cameron manager Cindy Matthews, who has worked in the Cameron "community" for 20 years and has seen VideoCabaret in action many times.
"It'll blow your mind," she said. "It's really quite amazing what they do back there."
The Red River Rebellion opens February 17 and runs Tuesday to Saturday at 7:30 p.m., Sundays at 2:30 p.m., until March 20. For information call 416-703-1725.
(Gleaner News, Toronto)