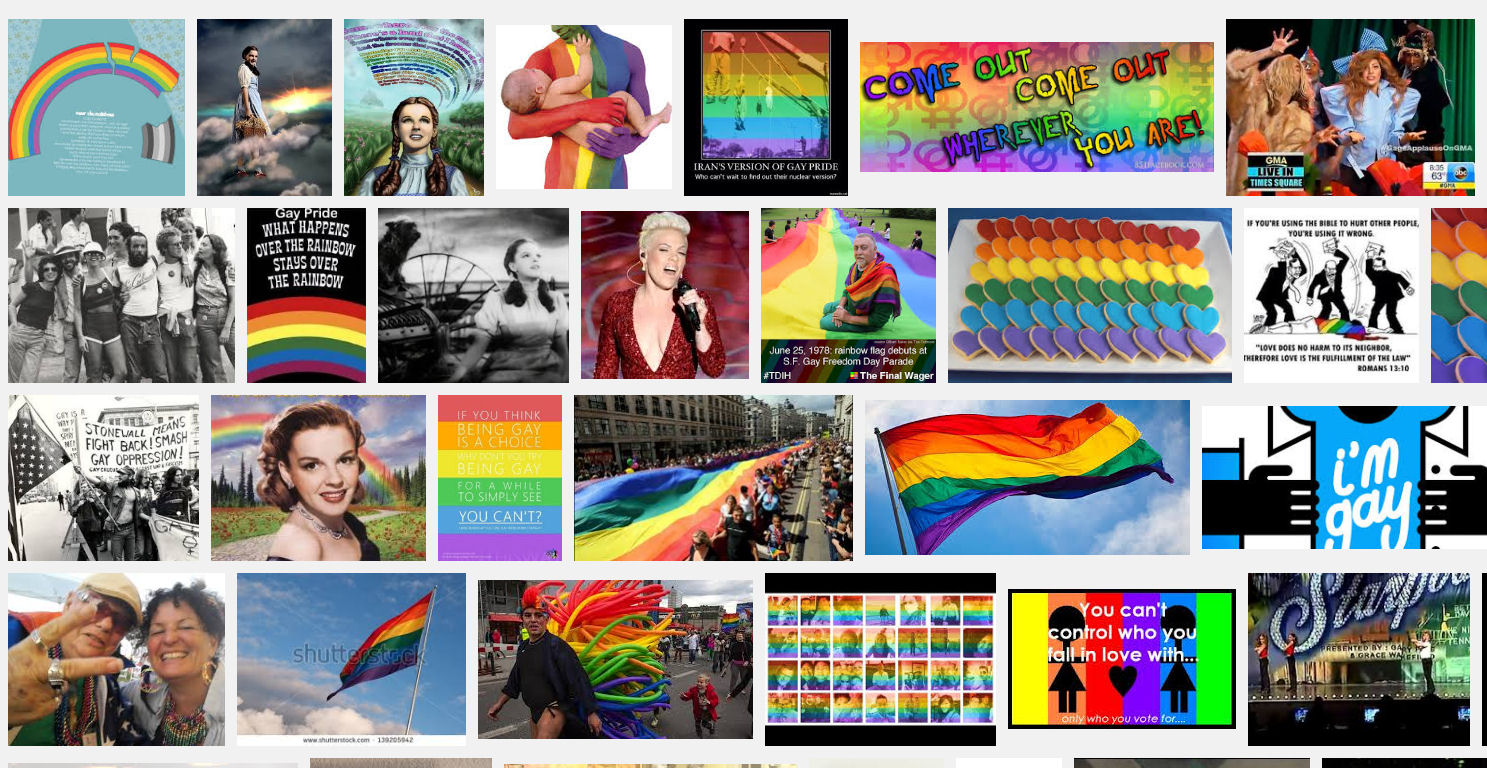 Somewhere over the rainbow
West end gay community is spreading out
By Tom G. Kernaghan
"In North America, we tend to put people in one spot or another," says Tom Riley, a local gay man in his 50s. "Sexuality is really a continuum."
Riley is one of many gay men who have chosen to make Toronto's west end, sometimes called Queer West Village, their home. For over 15 years, there has been a general shift of the city's gay population away from Church and Wellesley streets, or what is often referred to as the Gay Ghetto.
"I like the diversity here," says Riley, who first came to Toronto in 1969, but for the past 10 years has called the High Park area his home. "I get the impression that this is a fairly tolerant neighbourhood in terms of ethnicities. As for its attitude toward the gay community, I don't know. I mean, I've had no adverse reactions."
One distinguishing characteristic of the Queer West community, which roughly spans Parkdale, Roncesvalles Avenue, High Park, Bloor West Village, and Etobicoke, is its apparent lack of friction with the non-gay community. This may be due to a broader focus that's emerging.
"There's no sexual connotation to our website," says Bryen Dunn, spokesperson for the Gay West Community Network (GWCN), which since 2001 has been connecting local and visiting gay men with gay-friendly services, activities, and businesses in the Queer West Village. "It's about community-based awareness. There are enough other sites out there for dating."
Breaking from stereotypes is a big part of what the organization is all about, says Dunn, who leads the Gay West Village Bicycle Club. Gay West acknowledges a spectrum of lifestyles, and created Wilde Chats (a nod to Oscar Wilde), a discussion group that meets to explore topics ranging from the philosophical to the financial.
Dunn says many want the queer community to spread out, both physically and attitudinally.
"There's no need to flaunt [our homosexuality] or fly the flag," he says in reference to the rainbow flag, which for years has been a symbol for the gay community. "Sexuality is just one part of who you are…. They don't quite get that downtown. For them it's, 'We're here and we're queer!'"
"[Church and Wellesley] is just too overwhelming," says Riley who along with other local men plays hockey in the Toronto Gay Hockey Association, and is also the son of the Pittsburgh Penguin's first general manager. "There's too much attitude. I'll visit friends, but I never want to live there."
Which begs the question, what is it about the city's west end that has attracted so many gay men to begin with? Some have suggested its relatively high number of well-educated residents makes it more tolerant and open-minded than some other regions of the city.
Perhaps the answer lies in the gay community's inherent diversity. Hailing from so many backgrounds, gay men may feel at home in a greater community that is rapidly changing and presenting many opportunities to bridge gaps.
St. John's Anglican Church (288 Humberside Ave.) is known for its openness to a wide array of congregants.
"We want people to know we support same-sex marriage," says Gary van der Meer, the pastor of St. John's, which is not yet permitted to marry same-sex couples. "We are pushing our church in that direction."
This decision cost them 25 members when they went public with their intentions, but they gained more than that in newcomers attracted to the church's changed direction. They also received a lot of support from those who chose to stay, especially those with gay family members.
"We are a rainbow congregation of all kinds of people, gay and straight, old and young," says van der Meer.
But the neighbourhood has had its dark moments. One night in 1985, Kenn Zeller, a gay teacher from Western Technical School (125 Evelyn Cres.), was beaten to death by five teenagers who were roaming High Park for the purpose of gay-bashing.
To some this episode seems like a long time ago, but Riley says our society is not yet fully tolerant of gays, which is why he feels a little more comfortable in the gay hockey league and doesn't go to the park to meet men for sex.
"It's just too risky," says Riley. "Still, unfortunately, gay people have to be vigilant. We have made gains, but we shouldn't be complacent."
For more information, please visit http://gaywest.905host.net/, http://www.gayhockey.com/, and http://www.sjwt.ca/text_church.htm
(Gleaner News, Toronto)