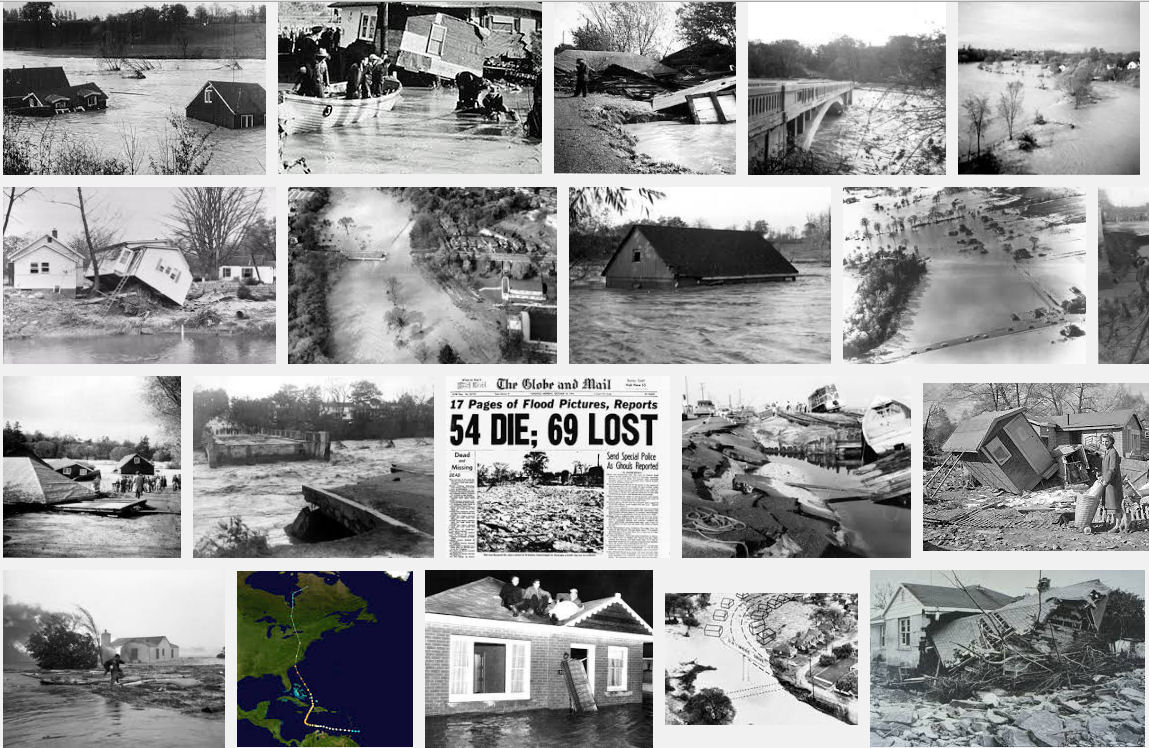 Written in bronze
City's parks the result of Hurricane Hazel
By Tom G. Kernaghan
A plaque now stands where water roared 50 years ago.
"It doesn't mean anything until you realize that was the height of the water," said author Mike Filey, who emceed the Oct. 16 unveiling of the plaque commemorating the night Hurricane Hazel hit the west end. Filey was referring to the seven-metre-high blue waves painted on the nearby Bloor Street viaduct, which mark where the Humber River's water rose to on the night of the storm. "We are sitting in a lake," he explained.
Representatives from The Ontario Heritage Foundation (OHF), the Humber Heritage Committee (HHC), and the City of Toronto joined Filey for the unveiling in King's Mill Park, which like many areas along the Humber River, was submerged on the night of Oct. 15, 1954
"I am extremely touched," said OHF chair, the Hon. Lincoln Alexander, who was thrilled by the large turnout. "Today we are here to unveil a reminder…. And to salute those who picked up the pieces and carried on."
"Hurricane Hazel fundamentally changed the city," said local resident and mayor, David Miller, as he spoke about the unified conservation movement that helped define the Greater Toronto Area after the storm. "It is unimaginable to think of the city without our vast green spaces and parks…. We have country in the middle of the country's largest city. That's a just legacy."
Hurricane Hazel, added OHF's plaque program coordinator, Wayne Kelly, left its mark on "our land and our collective memory."
"Oh yes," agreed Joan Matthews, who was a student in Parkdale in 1954, "people talked for weeks. It just went on and on."
Though Emma McBey lived in Vancouver at the time of Hazel, she can still remember the storm's impact.
"I'm glad they're doing something today. It's worth remembering," she said. "It was an important and terrible day."
For the chair of the HHC, Madeleine McDowell, the ceremony was about more than remembering. It was also about education, and the urgent need to inform young people about why the city's parks exist.
"Living memory is growing thin. The event should be written in bronze for future generations to understand."
(Gleaner News, Toronto)